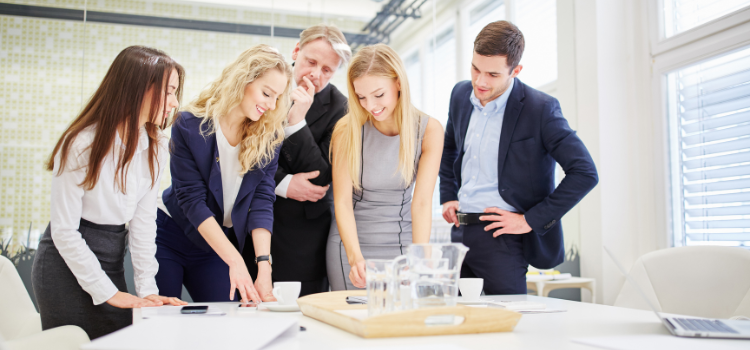 An Independent & Objective
Marketing Audit
Ensures your marketing is cost-effective & delivers the results you need for your business.
Do you know what is right or wrong with your marketing efforts?
We have conducted audits across many industries providing business owners with clarity and understanding of the standard of performance of their marketing department and marketing service providers.
The results directly and positively impacting the achievement of their business goals.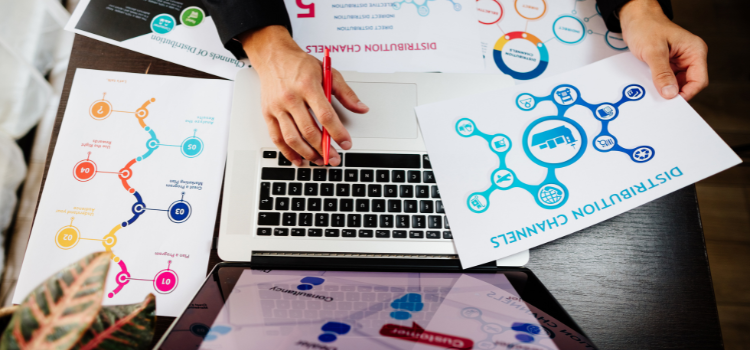 Get Started
Let's get you moving further, faster
If you're a Business Owner or Director looking for independent marketing advice to guide your marketing process, we've got you covered!
It's fast-paced and results-oriented, ensuring you get the information and guidance you need without getting bogged down by unnecessary detail.
Independent Marketing Audit
What does it include?
There are a number of aspects involved when conducting an audit. We focus on 5 core aspects.
What's In It For Me?
Benefits of a Marketing Audit
Here are five reasons why a marketing audit is a good idea for every business.
1.- Realign Your Marketing Activities With Your Goals

Many business owners are so concerned with executing the day-to-day responsibilities of running the business that they lose sight of the big picture and the business' long-term goals. When this happens, it can be difficult to recall why a specific marketing strategy was implemented or determine if the business is executing it successfully.

A marketing audit is a way to take a step back, return to your business plan and your marketing plan, and ensure that the daily activities you are executing support your business goals
2.- See What Isn't Working

A marketing audit helps business owners explore all of the marketing activities currently being implemented while evaluating if those activities are successful.

This is a time to look at your business with an objective eye, armed with facts and data gathered from your research. It's an opportunity to make judgment calls on areas of marketing where your business is underperforming.

Then you can make informed decisions about how to improve activities or employ new tactics to achieve greater success in your marketing efforts.
3.- Gain Exposure to New Ideas and Different Strategies

A marketing audit requires a significant amount of research into your business as well as external factors. Although it may not be a primary reason for conducting an audit, the research process can be an excellent way to discover new ideas to try in your business.

For example, during your research, you may discover that your competition is doing something you never thought of doing. With a few modifications to make this strategy your own, you can develop new marketing activities that have tremendous potential.
4.- Get In-Depth Insight Into Your Competition

Successful marketing requires an in-depth understanding of several factors, including the market, your target audience, and your competition.

A marketing audit is a great way to dig into who your competition is. By exploring the strengths and weaknesses of your competitors, you can improve the way you approach your audience. Knowing what they're doing well will help you plan how to do it better, so your business will rise to the top.
5.- Save Time and Money in the Long Run

Without this kind of regular check-in, you may be unconsciously wasting time and money on marketing activities that are producing few results.

Conducting a marketing audit regularly helps you maximize your marketing investment by helping you focus on the activities that work best for your business.
Be a Winner
What Our Clients Are Saying
"Following the successful launch of our academy, we worked with Susana & Andrew to write a marketing strategy and plan for our next 5 years.
The outcome was an incredibly thorough and constructive analysis of what short and long term changes we could make or put in place, to meet our sales targets.
Their understanding of what we needed to look at as well as their recognition that we are a small business with limited resources was vital to create an achievable plan.
We're already seeing the benefit of steadily increasing sales revenue after following their recommendations.
We consider Susana as our Marketing Director, she really cares about our business and she is helping the team to implement the activities and keeps us on track.
"I did a Marketing Power Hour with Susana where she reviewed my Website and Google Business Profile.
She gave me lots of very useful, practical advice about how to optimise these existing marketing assets so they would generate more sales enquiries and also helped me schedule marketing activities so I get everything done but it doesn't feel too overwhelming.
Finally, she emailed me some very useful resources to use such as ideas for content. I highly recommend to anyone who's struggling to know what to do with their marketing."
Thoroughly Recommended!
"I did a couple of Business & Marketing Power Hours to get my head around different topics and it helped me so much!
Susana and Andrew are brilliant. They know their stuff, make an effort to understand your business and your challenges and then plan and execute!
"I had a power hour with Susana, which I wouldn't hesitate to recommend.
I was looking for someone to provide me with some advice on how to market my business. Susana is down-to-earth and approachable, with her extensive experience in all areas of marketing, she gave me invaluable advice and many actionable tips and recommendations.
The pre-session questionnaire as well as the follow up emails, are great. I was really prepared for our meeting and then she sent me all the notes and additional reading / video materials.
The package includes a follow up email, however after two weeks, Susana called and emailed to keep me on track.
Since then, I've booked 2 additional sessions to help me with other areas of my business.
Susana Marambio
Business Management Consultant
Susana is senior business management and marketing professional with over 25 years hands-on experience in developing and implementing growth strategies in pharma, technology, distribution and packaging industries.
She has held senior strategic positions in brand management, product development, international marketing and business development at Global Corporations for EMEA markets.

Susana is passionate about providing individuals with tools to help them to be the best version of themselves and this is her drive during her corporate career as well as in her own business.